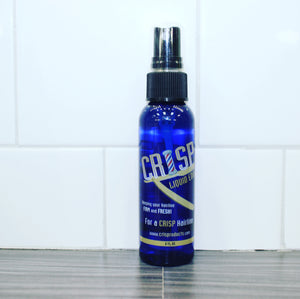 This great new professional  product for barbers, cosmotologists, will make your dersired hairlines , beards , goatees , and eyebrows pleasingly crisp and sharp. This product can be used as a liquid razor or a clipper enhancement. You can apply liquid on your desired area to cut by spritzing it on. Or spirtizing it in your palm and applying to area. Wait for 3-5 seconds and make your shape. Using a razor or clipper of choice. 
WITH ONE 2oz. BOTTLE YOU CAN ACHEIVE 75 CUTS!
"
SAVE MONEY AND CUT YOUR CUT TIME IN HALF WITH CRISP LIQUID EDGE". 
The value in ine product is enormous!!